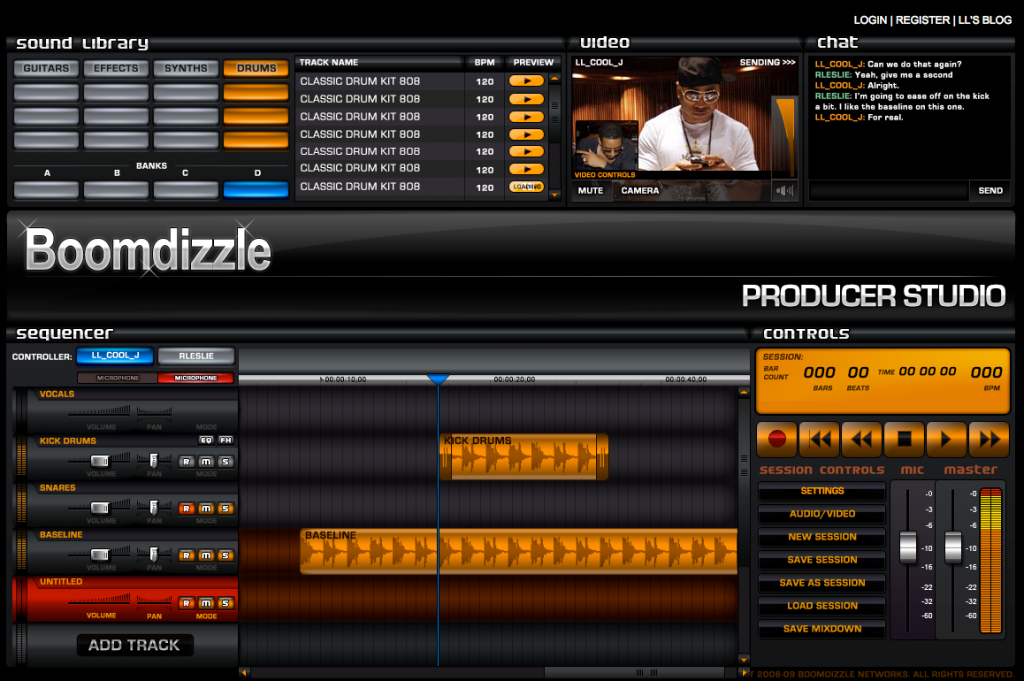 LL Cool J Boomdizzle Producer Studio
Due to my reputation for special projects, I was contacted in May of 2009 by Cool J's business manager. Cool J was trying to create an online music studio and after 15 months of a previous development effort was told that it was impossible. I immediately started to architect the front and backend. Once I handed off the architecture to my development team, I began examining all the cutting-edge music interfaces to design a front-end that would address all our needs.
I laid out a new business model offering the consumer two levels of recording options while giving professionals all the tools they needed to record, edit, and mix high-quality tracks. I met Cool J at the Four Seasons, gave my presentation, and a week later signed the deal.
Forty-five days later, at the William Morris agency in Los Angeles, Cool J mixed a song with his producer in Buffalo New York. We continued development for approximately a year. The product was released with the SONY VIOS laptops with driver support from Dolby.
My Role
Core architecture
UX/UI Design and final interface
Identified need for special mic/headphone driver to shorten millisecond delay
Making Of