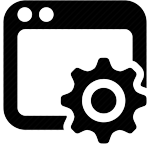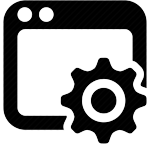 Requirements
Capturing the initial vision and goal of the solution is one of the most incredible phases of development. Not only meeting with the client, but augmenting their vision with technical advances that were previously not understood.
Scalability
Great architecture accounts for the long-term goal of infinite scalability. From the interface design to the back-end database design, every solution I create lasts for the life of the company or until the requirements change drastically.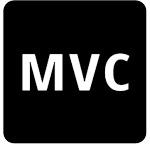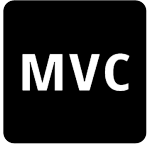 Platform
Choosing the correct platform for a particular solution is vital. With emerging technologies driving up the costs of development pipelines and staff wages, working with tried and true technologies is critical for successful development.
I was fortunate to begin my coding career at the age of 18 helping to develop what is now known as TurboTax. I enjoy both architecture and development. I have a solid background in core languages from C/C++ as well as advanced Internet solutions. I routinely challenge myself in different areas of expertise to ensure my skills stay sharp and that refinements in one architecture are duplicated where possible in older platforms. My background is in designing, architecting, and engineering products that supply my employers with their core source of revenue.
Architect, Engineer, UI Designer
TWIN MONOLITH LLC - Huntington Beach, CA
1999 – Present
Founder / Engineer
LAMP / JQuery: Developed custom web apps for CSULB.
LAMP / JQuery: Developed custom UNIX platform "LAVA."
Micro-Controller / C: Developed Lumativ LED hat kernel using Microchip micro controllers.
Objective-C / C: Developed Lumativ LED hat iOS iPad simulator to test micro controller code.
LAMP / JQuery: Developed game services for ZombieBash video game.
WordPress: Customized dozens of websites using WP platform.
ActionScript: Developed Time Warner video games for TVHead.
Silicon Core Technology, Inc.
2018-2019
3D Specialist
Developed 3D pipeline for DCI cinema project
Documented technologies and methods related to 3D displays
Created 2D/3D content for trade shows
Eymerce, LLC - Playa Vista, CA
2016 – 2017
Co-Founder / Engineer
PHP / JQuery: Developed custom calculator for LED screen construction estimates.
Python / Blender 3D Animation: Created custom animations.
WordPress: Created company websites.
Zero G Games, Inc. - Huntington Beach, CA
2004 – 2015
Co-Founder / Engineer
ActionScript: Developed custom platform for Yahoo Games.
ActionScript: Developed front-end platform for Atari Games.com.
ActionScript / LAMP / Hardware: Designed and architected online music studio for LL Cool J.
ActionScript: Programmed several causal games for various clients.
HTML5: Developed games for ABC.com.
Consultant - Huntington Beach, CA
2002 – 2004
Engineer
ActionScript: Managed three-man team to replace Atari's Games.com.
ActionScript: Developed HBO "Big Pussy Poker" for the Sopranos franchise.
Perl / Apache: Developed custom RAD platform for codeless application development.
Electronic Arts - Redwood Shores, CA
1993 - 2002
Director of Front End Development / Engineer
Java / JSP / ORACLE: Chief architect of EA.com.
JavaScript: Developed several JavaScript front-end components for EA.com.
Java / JSP: Developed JSP website for Earth & Beyond MMO for Westwood studios.
SQL: Refined bug database reporting system for all QA members.
Designed custom CMS tools for EA.com to handle multiple brand publishing.
Taught several Internet programming courses.
Talk City / LiveWorld - Campbell CA
1997 - 1999
Sr Engineer
Perl: Developed custom chat room creation tool.
Perl: Developed custom discussion board / want ad engine.
HTML / JavaScript: Engineered several high-end websites.