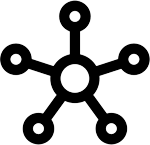 Collaboration
My foundation of management is creating a culture of constant collaboration. I work with each employee to ensure that their internal goals are aligned with the company's overall vision.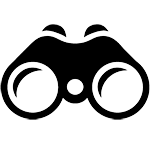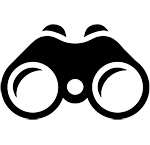 Vision
The vision of a company is the controlling idea of all the actions of a particular department. Each employee will have the vision present for every day of work accomplished.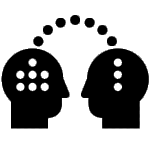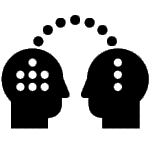 Mentoring
Ensuring that every employee has the power to advance is critical. They must understand and strive for promotion and a greater contribution to the company's financial success while seeing themselves directly responsible.
My experience with managing employees began with a small three-man database team. My next foray was managing a team of web developers that scaled from six to 55 developers, artists, producers, and editorial staff. After leaving Electronic Arts, I co-founded Zero G Games, Inc. to develop online casual games and their respective multiplayer platforms with 30 employees.
Executive, Director, Manager, Producer
TWIN MONOLITH, LLC - Huntington Beach, CA
1999 - Present
Founder
Liaison with all corporate and celebrity clients to design and complete projects
Incubate film projects from script finalization to production
Develop and write corporate bylaws and code of conduct for celebrity entertainment groups
Career manage talent through key phases of expansion
Continue to create and develop properties for film and television
Eymerce LLC - Playa Vista, CA
2016 – 2017
Founder / GM / CTO
Co-Founded immersive VR company to host 210-degree surround theater technology.
Developed original business model and business plan.
Designed new VR media server pipeline plus custom image server protocol.
Wrote all technical documentation for relevant technologies and patents.
Zero G Games, Inc. - Costa Mesa, CA
2004 – 2013
Founder / CEO / CTO
Co-Founded and ran daily operations for 25-30 employee company.
The company consisted of two offices in Los Angeles and Costa Mesa.
Negotiated all major deals with fortune 1000 clients such as EA, Yahoo, Atari, Marvel, and Ty Toys.
Led three partners through all areas of corporate expansion, and client acquisition.
Spread brand awareness throughout the industry to expand client base.
Performed the duties of CTO guiding all internal technology development.
Taught internal courses on artistic scenario, game design, and storytelling.
HiRez Games, Inc. - Costa Mesa, CA
2010 - 2015
Founder / CEO
Designed video game ZombieBash
Raised angel funds to complete game development and publishing
Released on Android, iOS, and Facebook (Flash)
Electronic Arts - Redwood Shores, CA
1999 - 2002
Director of Front End Development
Managed web developers for the product community websites.
Managed operations of 55-member team of managers, producers, engineers, artists, and editors.
Managed division creating an online gaming network to support casual, PC and console games for matchmaking, leaderboard, and room level game play.
Managed divisions creating all package goods websites for EA Games, EA Sports, and EA BIG franchises.
Supported web operations for Sims Online, Motor City Online, and Earth and Beyond.
Negotiated long-term deal between EA and Apple Computer starting with Steve Jobs.
Routinely communicated with VP and CEO layers as to overall strategies.
Held monthly department-wide meetings to review accomplishments, strategies, and awarded progress.
Taught several internal Internet courses to educate executive staff as well as hundreds of employees.