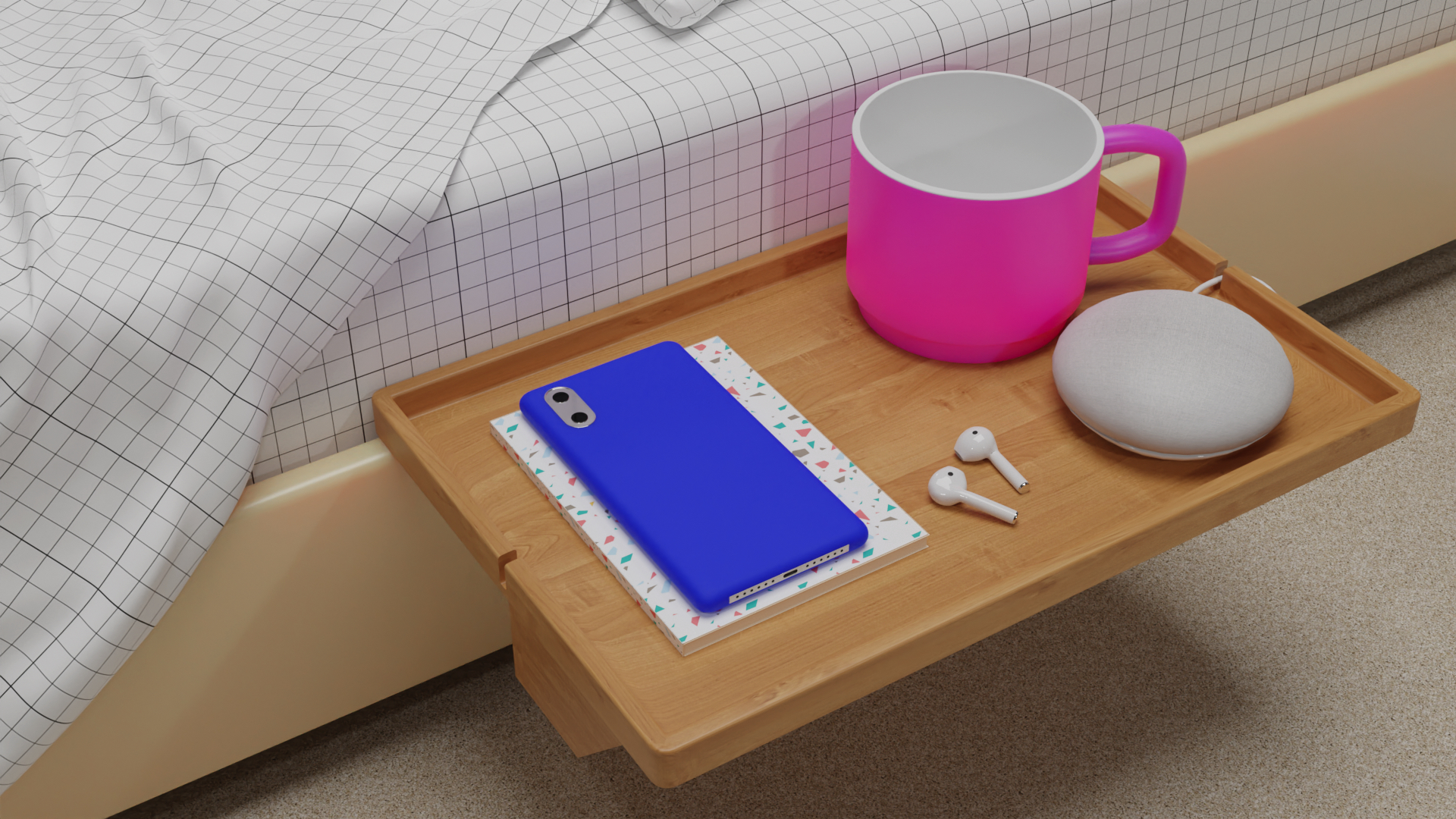 Bed Shelfie Product Renderings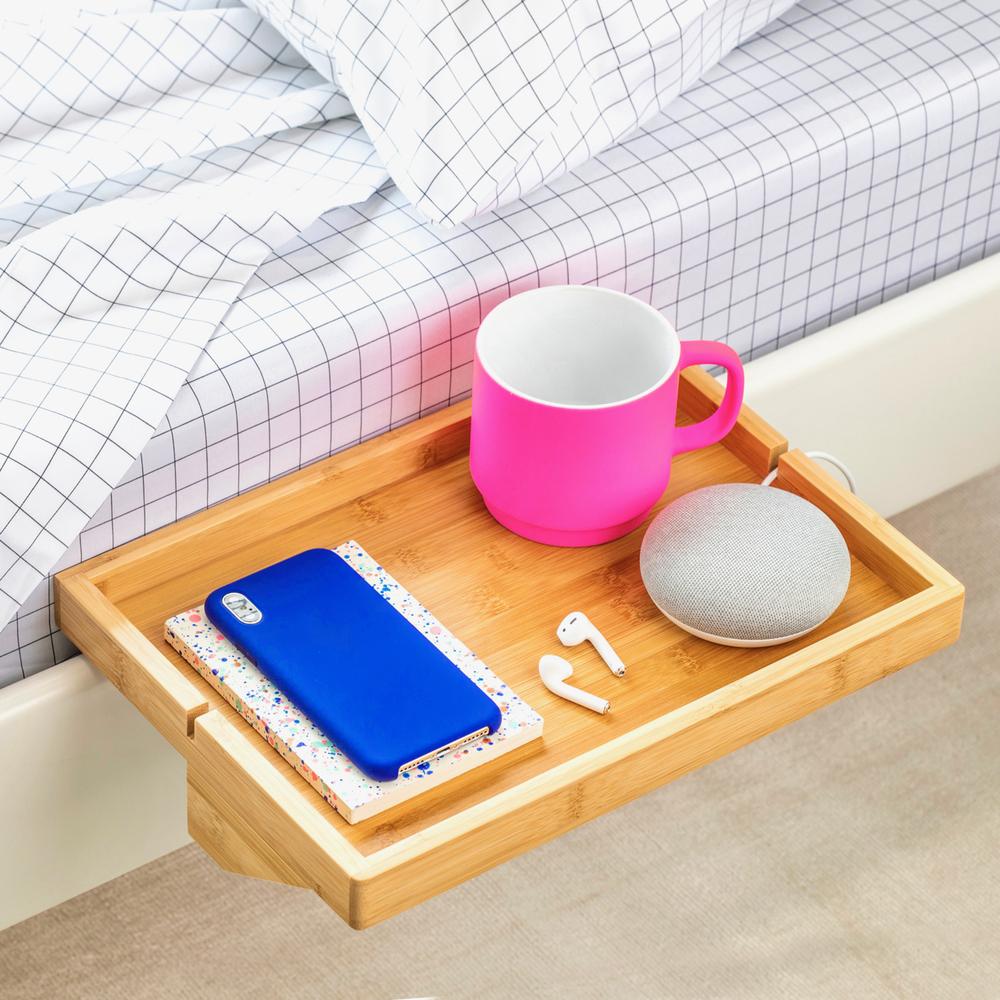 This is a 48-hour product rendering exercise to help offer an updated product rendering suite for an online store. As this product offers several finishes, the goal was to create an appealing lifelike replica of the original product featuring wood, white plastic, and black plastic. The costs of setting up a photoshoot run several thousands of dollars and many individuals help set up the environment and lighting not to mention the price of the photographer.
We offer a one-stop-shop for achieving this goal with minimal costs and maximum options.
---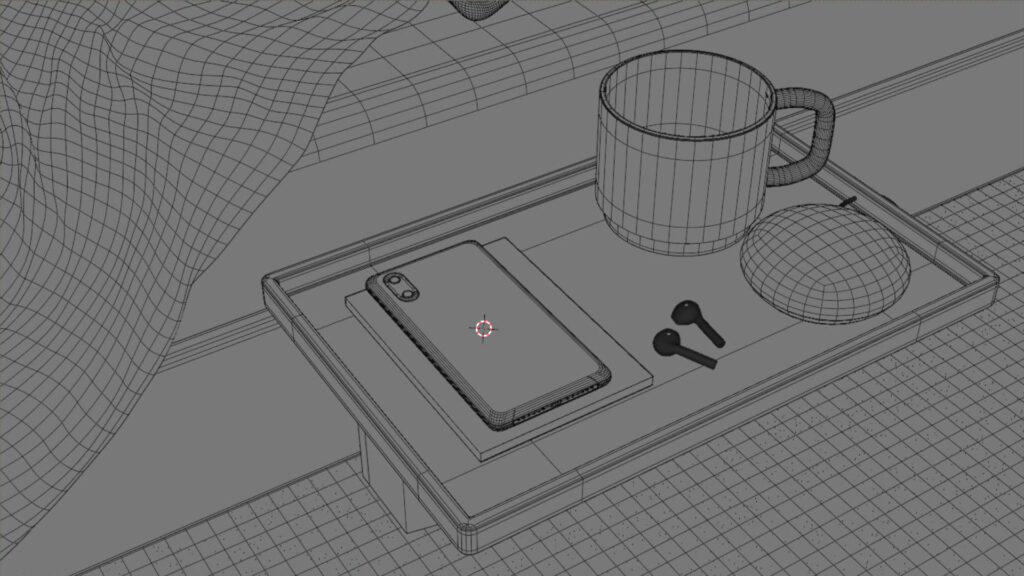 Wireframe Rendering
Our original goal is to capture the 3D model based on the specifications of the product and its surroundings. The organic nature of the sheets, carpet, and lighting is essential. Second, comes the product and its use in the real world as accurately as possible.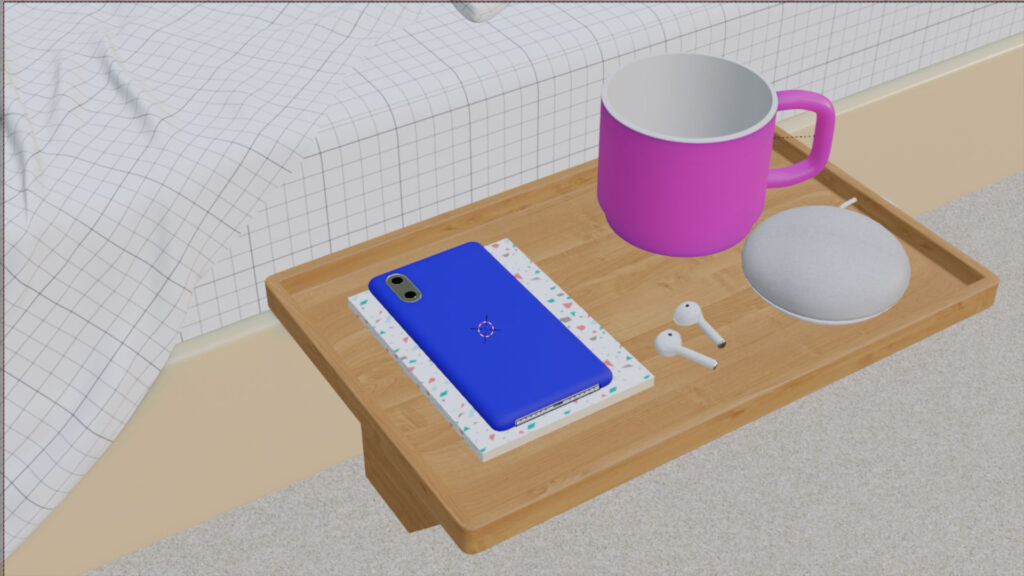 Preliminary Coloring
Our second phase is to capture the proper textures for all the surfaces paying close attention to the physical materials such as cloths, plastics, ceramic, wood, and other reflective realities of how light interactions between items.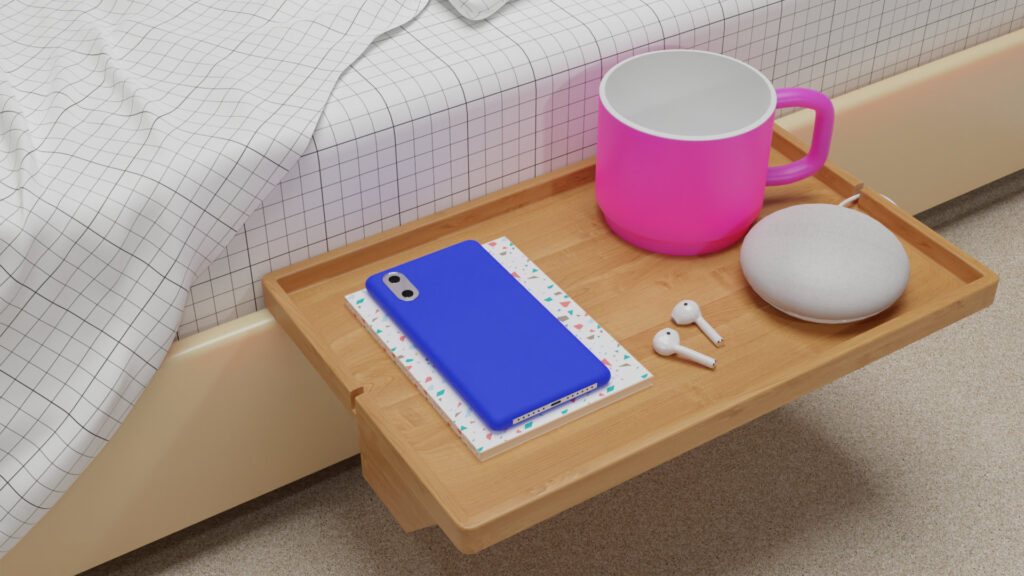 Photoreal Rendering
Lastly, we add lighting to capture the proper mood that sells the product when in use. All materials are then adjusted for how they reflect light. By putting the product into a virtual world, all product options can be perfectly changed for featuring inside online catalogs.